Facilitating positive changes in the lives of families and community!

Our Staff


Board of Directors:


Charles Taylor, President
Edward Mason, Vice President
Cynthia Charleston, Secretary


Herman Tolliver
CEO/Founder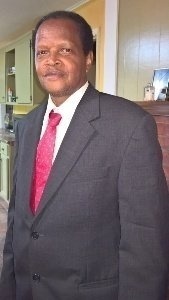 Herman Tolliver is a native of Lake Village, Arkansas. He has a passion for young people. He has over 30 years experience in maintenance and administration in park and recreation as well as 33 years in youth ministry. Herman has work extensively in both physical and personnel management. His knowledge ranges from budgeting to staff development and selection. His experiences have given him a vast amount of business and human resource skills.
History


Breaking the Cycle Inc. was founded in November 2002. After years of hard work, Breaking the Cycle received 501(c)3 status, August 2007. Breaking the Cycle has been working with the community, through small group settings. Motivational teaching; addressing issues brought to them by participants. In these settings a problem is presented. Using problem solving skills and creativity, the group work together to come up with a solution. Breaking the Cycle provides a safe environment for young people to come and express themselves, as well as providing insight in school, home, and community issues.


Purpose


The purpose of Breaking the Cycle Inc. is to aid the family and community with the essential tools needed to facilitate positive relationships. It will improve everyday living and contribute in building valuable relationships that will build up the family and community.


Our Belief


We believe a broadened awareness of family and community issues will motivate a move to positive action. Although it is hard to measure positive motivation, the effects of it stretches far and wide. We believe when people is given an opportunity and are motivated to positive action; it will lead to prevention of substance abuse, teenage pregnancy, child and spousal abuse and a plethora of other issues.